De Leon Springs State Park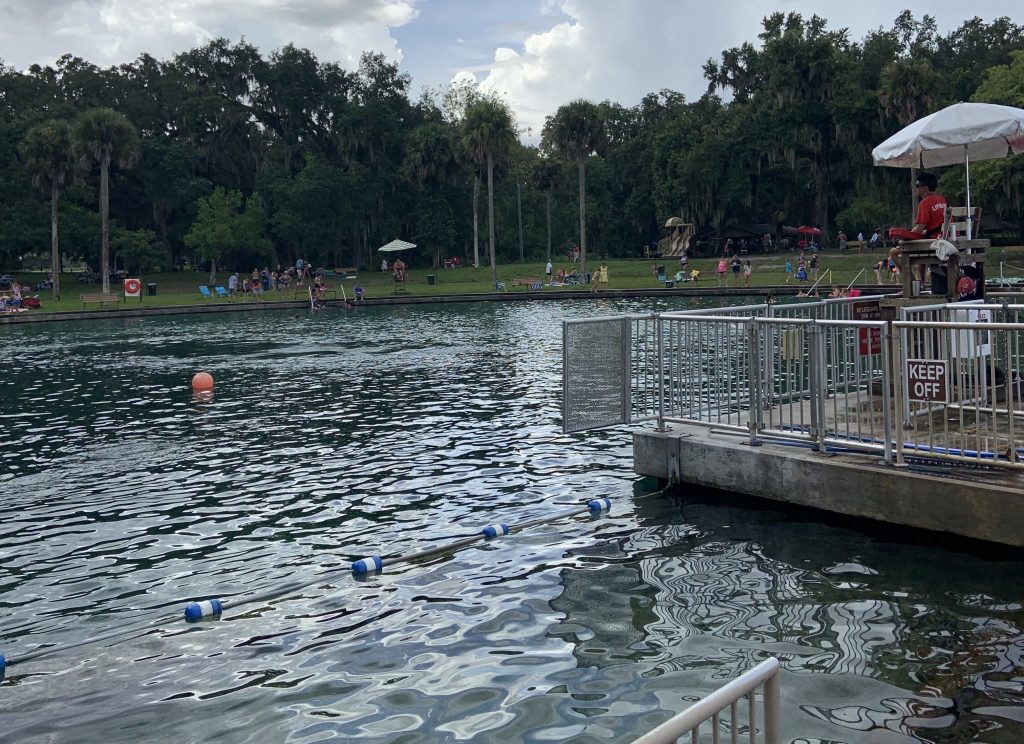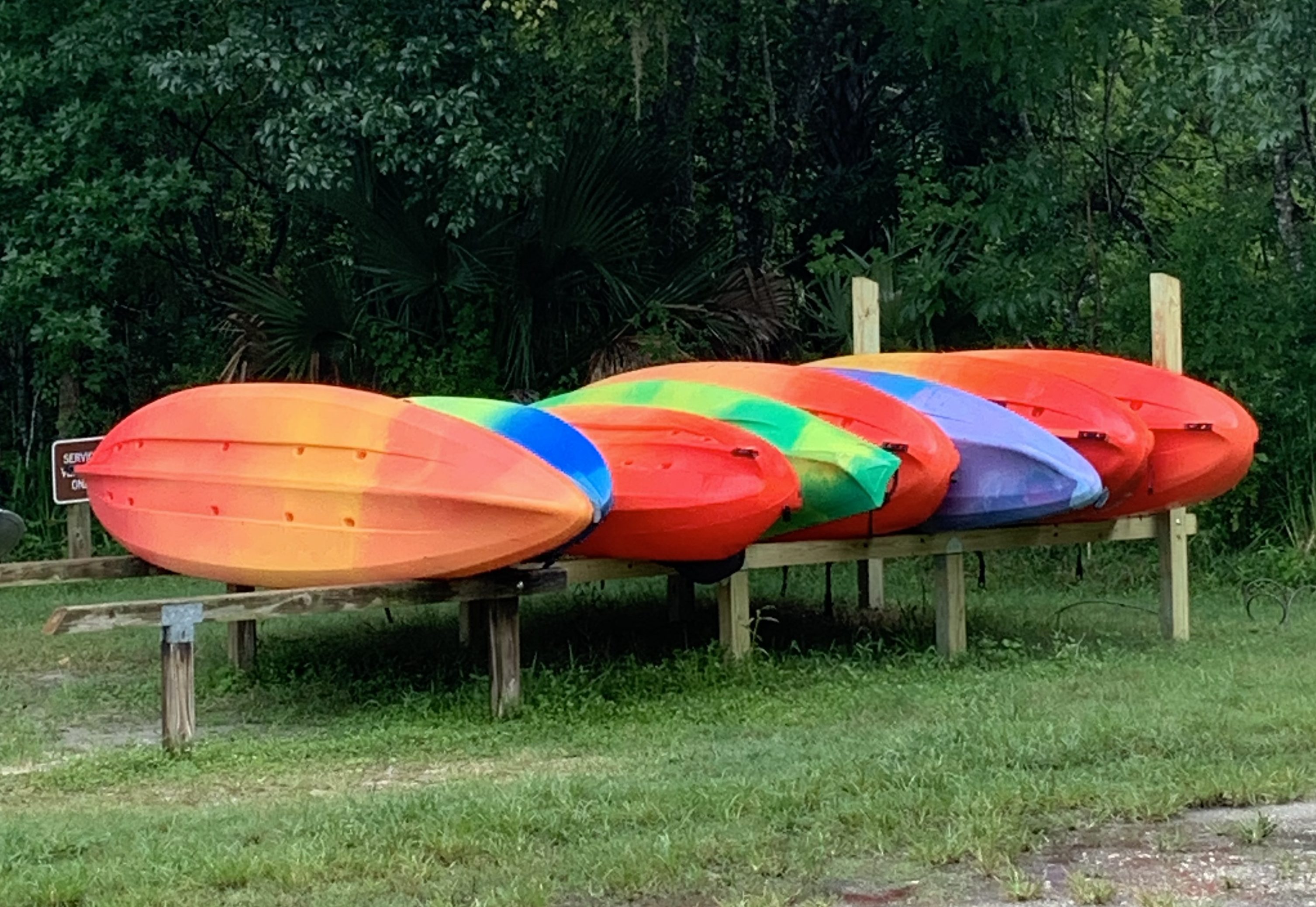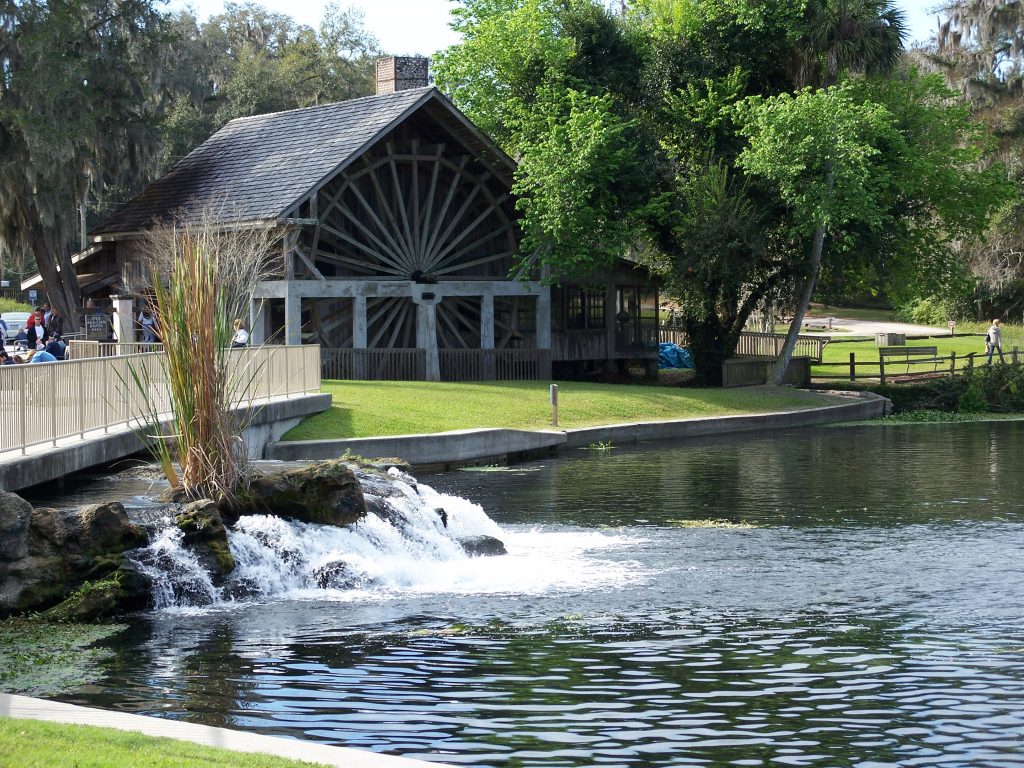 De Leon Springs
601 Ponce de Leon Blvd.
De Leon Springs FL 32130
Hours:
8 a.m. until sunset
Phone:
386-985-4212
Fees: Yes. starting at $6 per car
The park covers 625 acres in Volusia County, built around a natural spring, flowing at a rate of about 20 million gallons a day , that remains 72 degrees Fahrenheit year-round and reaches a depth of 30 feet at the spring boil.
Swimming
Swim in refreshing 72-degree spring water where depths range from 18 inches to 30 feet at the spring boil.Wade in the shallow spots or submerge underwater into the turquoise waters where the sunlight penetrates the crystal-clear water, beaming downwards to the opening of the spring boil. For those seeking to get their heart rate pumping, the swimming area is approximately 500 feet in circumference; swimming nine laps around the pool would be about a mile.The spring is located in a natural setting perfect for spreading a blanket and having a picnic in the surrounding grassy areas. There are tables and grills available on a first come first serve basis, and 4 picnic pavilions available for rent, perfect for a family or friend summer outing!
Canoeing, kayaking, and fishing are permitted in the spring run; swimming is permitted only in the spring pool. The four-mile Wild Persimmon Hiking Trail meanders through hardwood hammock, cypress swamp and old agricultural fields. Hikers may see white-tailed deer, turkeys, wild hogs and the Florida black bear. The one-half mile paved nature trail is wheelchair accessible; it has interpretive signs and a boardwalk to a 600-year-old bald cypress tree. Amenities include a swimming area, picnic pavilions, picnic areas with tables and grills, volleyball court, a playground, fishing pier, a boat ramp and boat dock. Guided eco-history tours are offered by boat from the park to the adjacent Lake Woodruff National Wildlife Refuge. A visitor center providing historical and natural history information is open daily. The Old Spanish Sugar Mill restaurant specializes in pancakes, which guests prepare on individual griddles at their tables.
Recreational SCUBA diving is not permitted, only instructional diving by a certified dive instructor. Cave diving, including free diving, is not allowed.