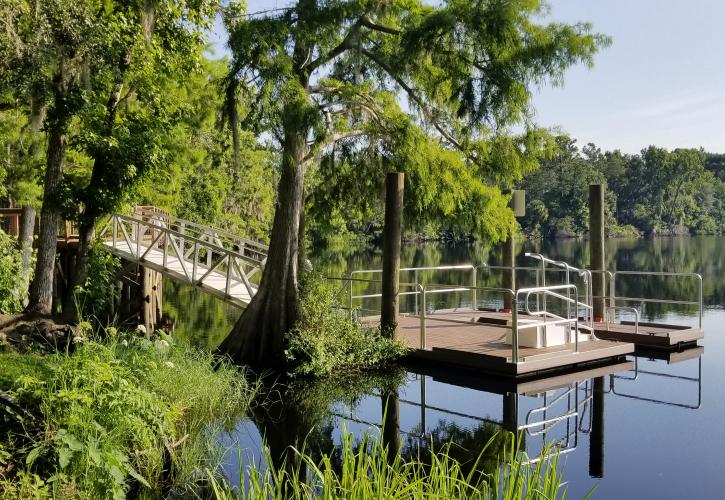 Dunns Creek State Park.
320 Sisco Road
Pomona Park FL 32181
Hours
8 a.m. until sunset, 365 days
Fees $4-5 per vehicle
Visitors can drive or hike down the main park drive, viewing the amazing natural communities and abundant wildlife. Access to Dunns Creek, an ADA compliant fishing platform and floating canoe launch, restroom facilities and a parking area are located at the end of the main drive.