Marineland of Florida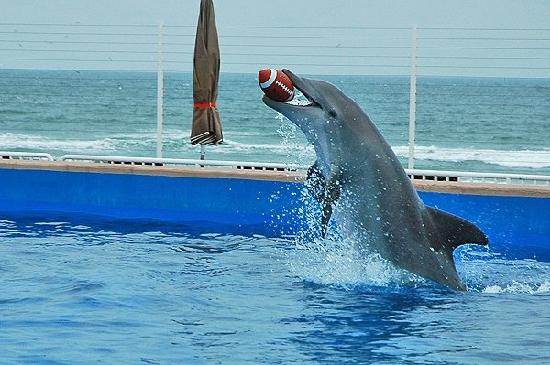 Marineland Dolphin Adventure opened on June 23, 1938, as Marine Studios, a facility designed for Hollywood filmmakers to create underwater footage for motion pictures and newsreels. Popularly known as the "World's First Oceanarium," Marine Studios was the premier destination to allow the general public to experience marine life up-close.
Marineland serves as a model by which many other aquariums, oceanariums and marine parks based their own development and design. Throughout our history, we have pioneered studies in marine science, animal training, water chemistry and field research. We were also the first to successfully breed and train Atlantic bottlenose dolphins; in fact, some of our early scientists were the first to discover dolphin echolocation, social behavior and communication.
In 2011, Marineland was acquired by Georgia Aquarium and began to settle into our new role in the community as a place to educate, inspire and connect the public to aquatic life
9600 Oceanshore Blvd
St. Augustine, FL 32080
904-471-1111